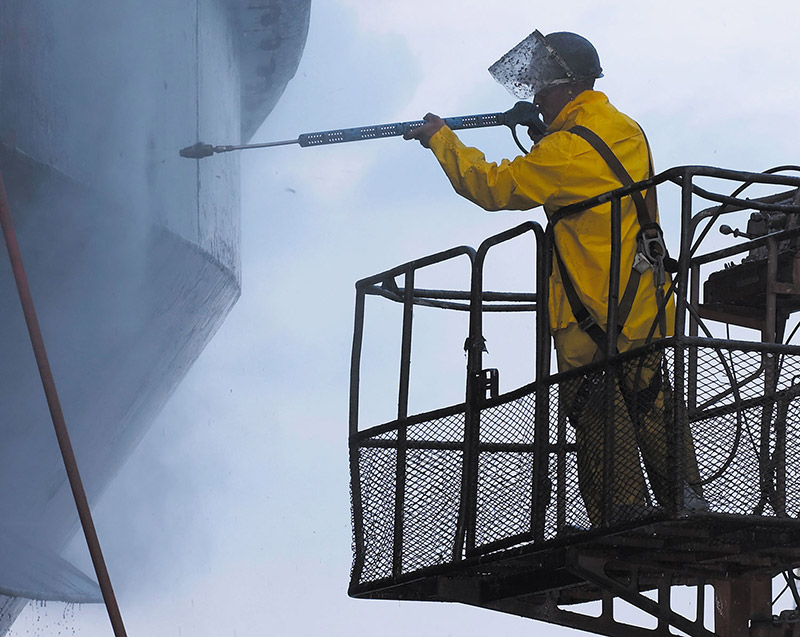 ServiceMaster are highly experienced in Industrial Cleaning – cleaning warehouses and factories. Our cleaning teams all receive health and safety training specific to the site in which they are working, prior to arriving on site.
Industrial Cleaning Challenging Areas
Industrial Cleaning in vast spaces like factories and warehouses suffer some of the most challenging dirt to clean and call for a specialist approach. From basic storage warehouses to those handing food or any kind of industrial factory unit, we provide comprehensive cleans of industrial spaces.
Factories and warehouses with heavy duty machinery are prone to an ongoing build-up of dirt from dust, oils, greases and everything else that comes with machinery.
There When You Need Us
We can provide our services on a one off basis or as part of an ongoing periodic cleaning service bespoke to fit your requirements. ServiceMaster can provide regular quick cleans to take care of general dust and spills with monthly or quarterly deep cleans to get into every difficult corner and hard to reach spaces.
We have the equipment, expertise and knowledge to deal with anything!
Trusted Brand
We commenced providing our cleaning services in 1997. We offer professional cleaning to many organisations, across many sectors with a recognisable brand you can trust having satisfied clients for over 20 years.
Areas Covered
We cover in territories such as Stoke, Crewe and Nantwich. If you'd like to find out if we service your area or location, get in touch via the contact us page.
Dedicated Team
Our friendly, helpful team are always on hand to assist and respond quickly to any customer needs. By listening to you, we are able to constantly improve our services in any way that we can.
Remarkable Service
Here at ServiceMaster, we believe that cleaning is not just a commodity but an opportunity to provide a remarkable and personal service. Our dedicated team of professionals ensure that you receive remarkable service, everytime.
Contact our Team
Drop us a line anytime, and one of our customer service reps will respond to you as soon as possible.
Industrial Cleaning
was last modified:
July 21st, 2017
by