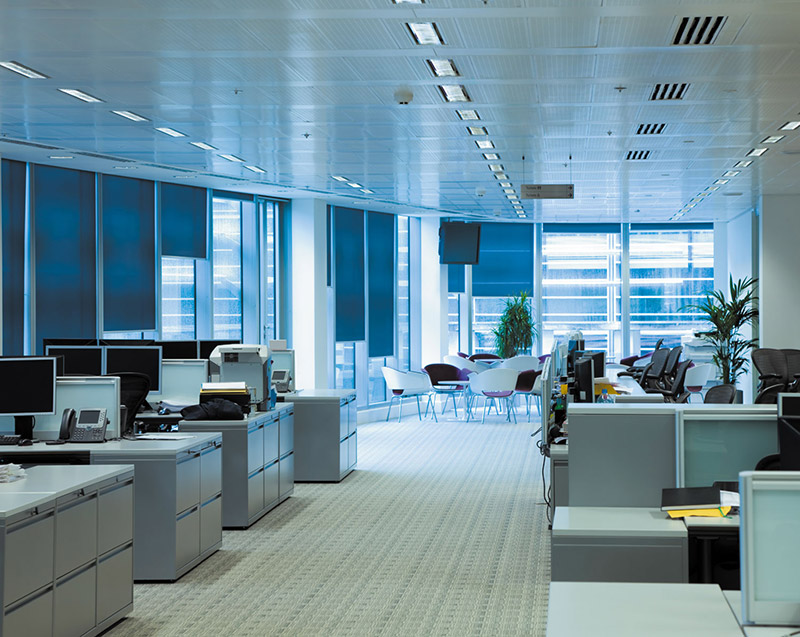 ServiceMaster will provide you with a reliable and professional office cleaning service that will allow you to relax knowing that your business is in the safe hands of our professional service.
Office Cleaning Service
Our goal is to provide you with great office cleaning and we pride ourselves on delivering a professional service together with excellent customer service. Whether you are looking for regular office cleaning or the maintenance of individual items such as carpets, upholstery and hard floors, we are your first port of call.
Quality Assurance
Our cleaning services will ensure that not only will we keep your premises and individual high profile items in top condition, but that your investments are protected and the appearance of your business is maintained for your clients and business colleagues.
Trusted Brand
We commenced providing our cleaning services in 1997. We offer professional cleaning to many organisations, across many sectors with a recognisable brand you can trust having satisfied clients for over 20 years.
Areas Covered
We cover in territories such as Stoke, Crewe and Nantwich. If you'd like to find out if we service your area or location, get in touch via the contact us page.
Dedicated Team
Our friendly, helpful team are always on hand to assist and respond quickly to any customer needs. By listening to you, we are able to constantly improve our services in any way that we can.
Remarkable Service
Here at ServiceMaster, we believe that cleaning is not just a commodity but an opportunity to provide a remarkable and personal service. Our dedicated team of professionals ensure that you receive remarkable service, everytime.
Contact our Team
Drop us a line anytime, and one of our customer service reps will respond to you as soon as possible.
Office Cleaning
was last modified:
July 21st, 2017
by